How to become a great freelance travel writer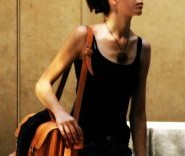 Can you write? We're looking for a good, solid 'yes!' in response to that question because confidence is the first and most important thing you'll need. However, every good writer can always improve and in the competitive field of travel journalism, you'll need to take every opportunity to improve your skills and get ahead, whether it's just reading a book or signing up for a travel writing class.
Learn from the best
There is a lot you can teach yourself before you pay out for travel writing courses or classes. Look online for great examples of travel writing and read them carefully. What is it about their writing that has won them a competition or got them published? How is it different to your writing?
You don't have to change your style to imitate recognised writers, but understanding what makes others successful – such as a unique perspective or a descriptive way of writing – will help you up the game with your own work. Check out the winners of competitions such as the UK's Daily Telegraph weekly Just Back competition, or the yearly Society of American Travel Writers awards.
Enroll in a course
To truly learn travel travel writing and make it your craft, you will probably need some professional guidance. Many professional travel writers enrolled on a travel writing class at the beginning of their careers – there's certainly no shame in 'going back to school'. If you like the feeling of learning in a classroom environment, then look for evening classes in your local area or research courses at your local colleges.
Many educational centres and companies offer travel writing classes via distance learning, so you can do all your reading and coursework in your own time, from the comfort of your own space.
Go on location
To really make the most of your love of travel and writing, why not join a travel writing class on location? Book a recommended one and you'll find yourself being able to learn travel writing in a small group with some renowned experts in a beautiful place – perfect!
The organisation Travellers' Tales regularly organises travel journalism courses abroad. Many courses also include photography as well as travel writing, so you could work on that side of your skill base as well.
Read up
There are plenty of good resources on the web for advice and ideas of how to build your career. Joining an online community is a good way of getting in touch with other budding travel writers. Try becoming a member of your favourite travel magazine or register with sites like The Travel Writer's Life for insider tips and networking.
But while the web is bursting with information to help you, there's also lots of confused, non-expert opinions getting in the way. In short, it can be hard to find genuinely useful information. That's why is well worth investing in a couple of books, complied by experts, that will guide you through the process of becoming a freelance travel writer. They'll offer, tips, great resources and practical advice whether you are a complete newbie or trying to advance your existing career. Check out the Lonely Planet's Guide to Travel Writing or Travel Writing 2.0 by Tim Leffel. Both are recommended as comprehensive resources from people at the top of their game.
Throw yourself into learning the art of travel writing and you'll be all the better for it. Just remember to enjoy the journey!