Get Started as a Travel Writer
We decided to put together a list of some of the top travel writing resources to help you on your journey to becoming a freelance travel writer.
Note: Some of these links are affiliate links which means we'll earn a commission off the purchase. (At no extra cost to you.) We recommend these because they are helpful and we believe they are some of the top resources out there, but it's up to you to evaluate each product's value to you before making a purchase.
Travel Writing Courses
Don't go it alone! Professional travel writers are eager to share their years of experience with you, show you the ropes, and help you officially become a travel writer.
Travel writing courses will teach you everything you need to know to launch your career as a travel writer. But more importantly, the contacts you make there will open doors to getting those all-important first published bylines.

Matador U is the creation of the Matador Network – the world's largest independent travel magazine and the Web's #1 destination for professional travel writers. Their online school lets you learn from anywhere in the world and immerse yourself in the "location independent" lifestyle from the start.
Read more about Matador U's Travel Writing Program to see if it's the right fit for you.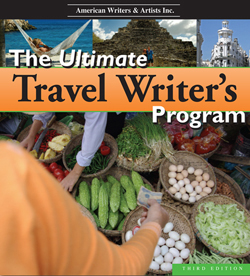 The Ultimate Travel Writer's Program is brought to you by AWAI, the folks behind the uber-successful International Living magazine, where they publish a new in-depth travel article every single day.
Read more about AWAI's The Ultimate Travel Writer's Program to see if it's the right fit for you.
Professional Networking
This professional network exists to connect freelance travel writers with editors, publishers, and other travel marketing professionals. You'll find some of the world's top publications here, including The New Yorker, New York Times, Outside, Miami Herald, AAA Going Places, The (London) Guardian, Toronto Star, and many others. Create a profile to help get yourself seen by these decision-makers. You can even get on a list to be notified of press trips!
Travel Writing Gear
Our contributors live the freelance travel writer lifestyle and they've given us an inside look at what goes in their backpack. Here's some of their favorite gear.
This is gadget came in pretty useful when I was driving and camping around New Zealand. Trying as I was to avoid pricey campsites with such luxury facilities as power sockets, this little beauty helped me keep my phone and camera charged each day by collecting the sun's rays through the windscreen as I drove along. -Holly
Osprey bags are well known for their durability, which was extra important when I had to carry my entire life on my back while I travelled throughout Belize for three months. Rips, tears, or broken zippers weren't an option – and they weren't an issue. -Megan
I adore this piece of kit. When you're horse riding through the fields of Uruguay, or atop a camel in the African desert, a million thoughts are racing through your head and you can't put them on paper until the experience is over. I like to clip this onto my shirt and describe what I see and how I feel so that later I can listen to the recording and jot down notes. -Holly
What makes the Olympus PEN E-P1 camera the best bet for travel writers is that the camera body is lightweight and discreet, but still takes beautiful photos. The extended battery life allowed me to shoot hours of HD video and hundreds of still shots in Belize's Mayan villages with zero access to electricity. -Megan
Get more suggestions:
Travel Writing Books
Do you prefer to learn at your own pace? These books are jam packed with hints and tips from seasoned professional writers.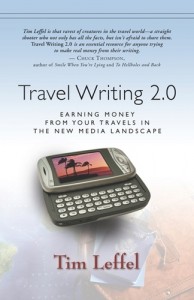 Travel Writing 2.0: Earning Money from your Travels in the New Media LandscapeSuccessful writer, book author, editor and blogger Tim Leffel has written this popular, up-to-date guide to becoming a travel writer in the age of the Internet and social media. He interviews many well-known travel writers and provides tips that will be useful to new and experienced travel writers alike.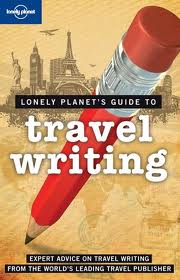 Lonely Planet's Guide to Travel WritingOne of the best reviewed travel writing books comes from Lonely Planet, the largest guide book publisher in the world. A pre-eminent travel writer divulges his best hints and tips for making money from your travels, including the secrets of crafting a great travel story and how to get your name in print.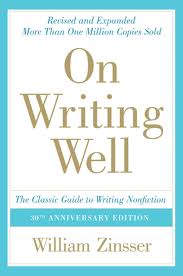 On Writing Well: The Classic Guide to Writing NonfictionThis classic resource is full of practical advice for anyone interested in writing non-fiction. The author's warm style and simple explanations have made this book one of the most popular writing resources out there, with more than one million copies have been sold to date!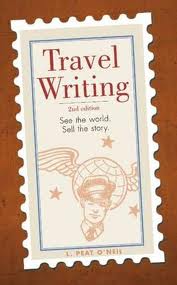 Travel Writing: See the World. Sell the Story.Learn how to capture your travels in writing and turn them into a lucrative travel writing career. This book is in its second edition, fully revised to reflect current industry trends and the benefits and challenges of working over the Internet. Plus, it's published in a convenient travel-size, easy to pack for your next trip!
Travel Writing Jobs
If you're looking for work as a travel writer, these forums will help you find job opportunities and connect with writers around the world.
TravelWriters.com plays the role of connector within the travel media industry, connecting top-tier writers with editors, PR agencies, tourism professionals and more.
BootsnAll looks for freelance travel writers who love to write about independent travel.
Matador Network accepts submissions from writers who are interested in publishing their work on the world's largest independent travel site.