About Us
Holly Cave
Read Holly's articles
Holly studied Biology at university and, realizing she couldn't actually read a graph or cut off the head of a cockroach, decided to train as a science writer. After working for four years at London's Science Museum, Holly swapped cramped tube journeys for sweltering bus trips around the world, during which she realized her true passion was for writing about places which were so intriguing they could be make-believe. Since returning, Holly has worked as a freelance writer from her beautiful Devon base.
When Holly's not writing about science or travel, she's working on her first novel, Fallen Apples. Read an extract on her website: www.hollycave.co.uk!
Read Holly's blog from her latest travels here: www.traveleachday.com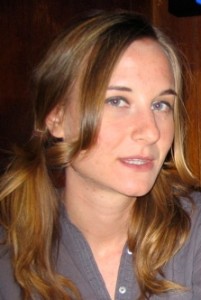 Megan L Wood
Read Megans's articles
Megan is a freelance travel writer and full-time free spirit. In 5th grade she decided to be a travel writer, two years ago she made her dream come true. Megan has lived and worked on five continents and written for CNN.com, Vice, and The Awl. Her favorite city is Buenos Aires and her favorite country is China. She would not recommend traveling alone in Morocco.
Read Megan's blog here: www.meganlwood.com